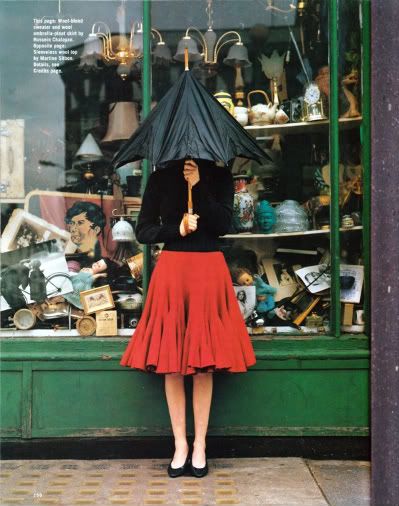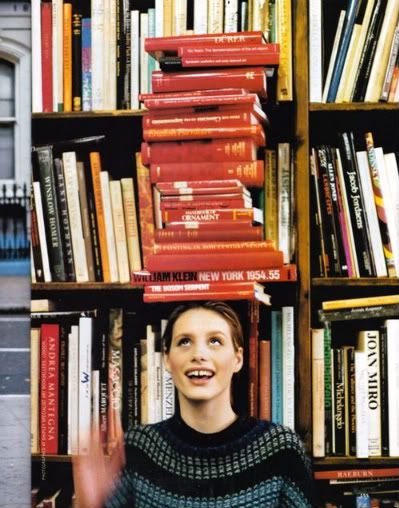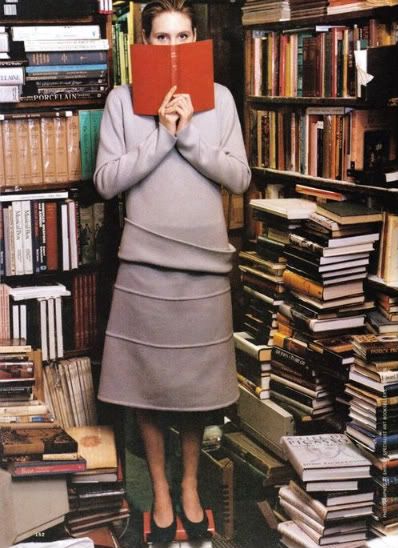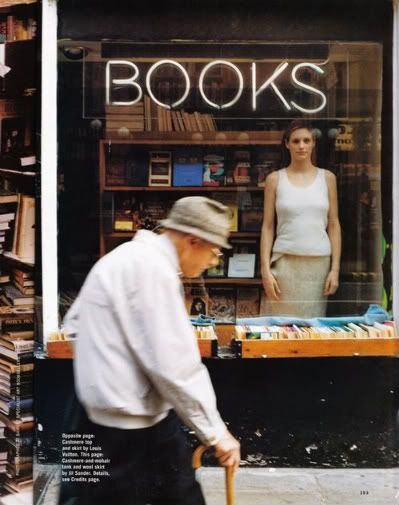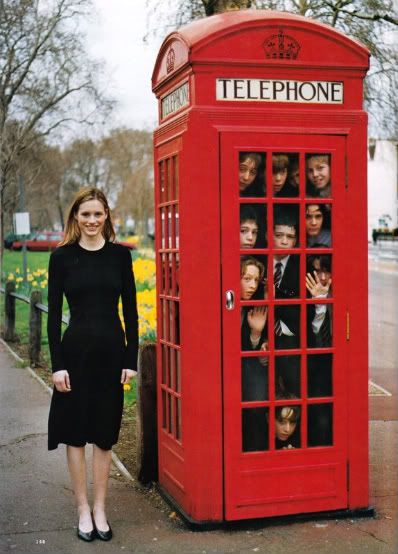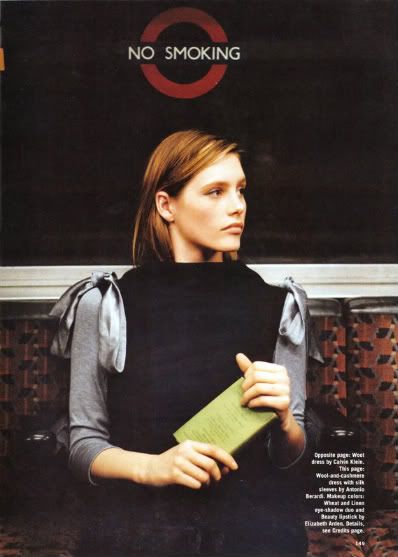 Fashion photographer Tim Walker doesn't seem to belong to the world of you or me. He's a Peter Pan, a daydreamer, a fantasist. His pictures are mirages, telling stories conjured directly from an imagination that most of us left behind in childhood. Looking at Tim's photographs is like following the white rabbit into a world where elephants are painted blue, horses are dusted lilac, paintings come to life and pretty girls with Thirties faces are transformed into marionettes or abandoned princesses.

Tim Walker
is a London based fashion photographer. This editorial was taken from a 1998 issue of Allure Magazine. Why am I attracted to it? It captures the nineties vibe editorials to a tee. I've always been a fan of the color red especially when used as a punch of color amidst other subjects. I love how Tim Walker uses "props" e.g. bus, telephone booth, books, umbrella, trash bin and cars in such a way that they blend artistically and shows a cohesive set of photos. He is known to create photographs that not only tells a story but piques the profound and curious imaginations of its audience. Lurv.
P.S.> from now on I will only feature editorials (and photographers) that truly caught my attention and those that I can't get my eyes off.
Happy Monday!