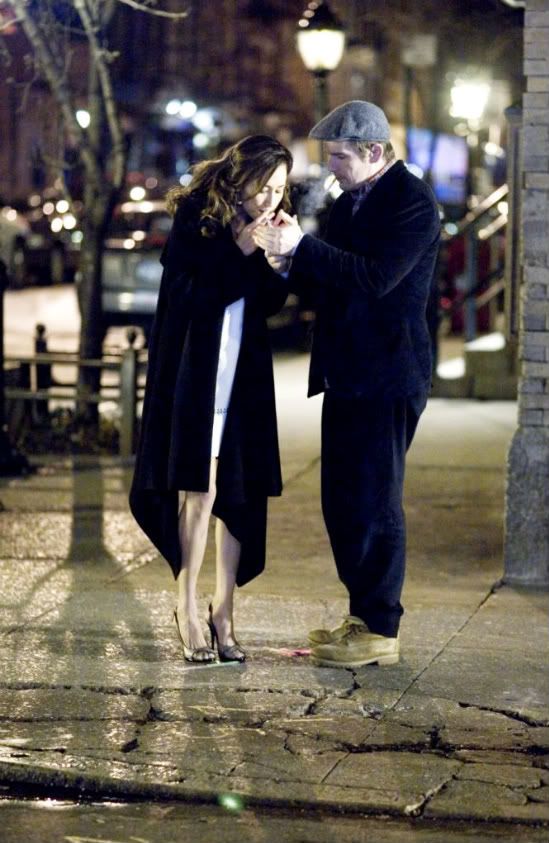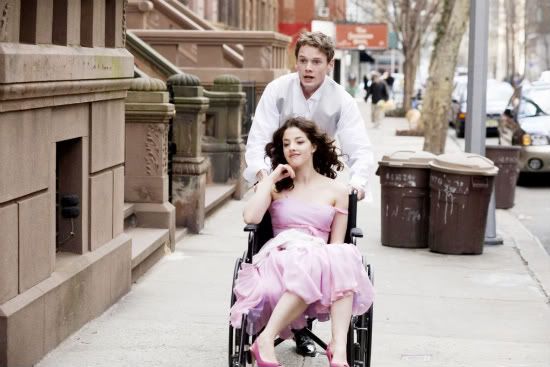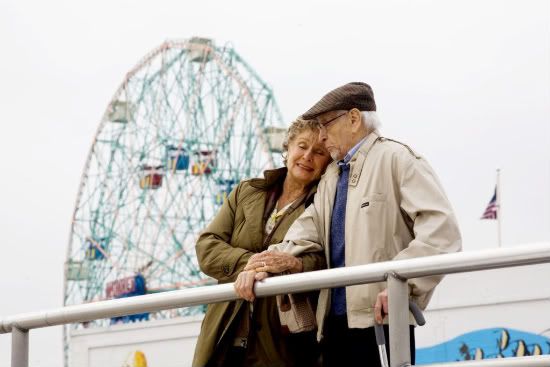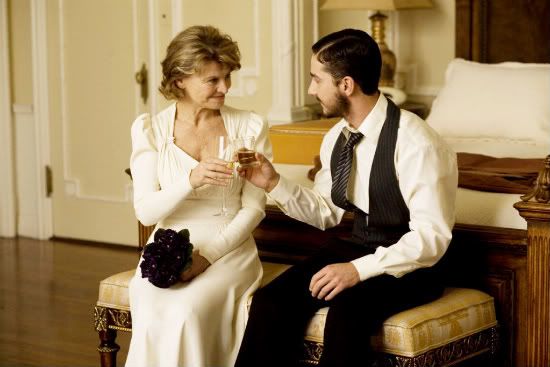 After much anticipation, I finally watched New York, I Love You. I liked the film. But no doubt I liked Paris, Je T'aime way more than New York, I Love You. The former was just more emotional, more free-flowing. NYILY was a bit too calculated for my taste. It had some wonderful moments but it left me wanting to watch Paris, Je'Taime again. I suddenly remembered the mimes, the vampires, the gay sequence, the dying wife, the father-daughter and the old divorced couple. Paris, Je T'aime felt like a fresh basket of fruits and veggies. New York, I Love You, on the other hand, I hate to say, was just okay.
Probably the most striking story in the bunch was Shia LaBeouf and Julie Christie's segment. It was directed by Shekhar Kapur and written by Anthony Minghella. Probably the only one that stood out (which maybe good since it's remarkable and bad in the sense that it doesn't fit smoothly into the total selection) as it portrays a woman's innuendos of suicide, death or a memory of both, which then left me with questions as who or what exactly just happened. Shia's performance was quite impressive. I love the whole mise-en-scene where the white curtains are billowing coldly into Julie Christie's room, while she herself is dressed in this pristine, white gown, holding a bouquet of violets. An operatic voice could be heard in the background, which seals such a melancholic air into this seemingly quiet hotel. I just loved it.
Apart from that, I enjoyed Yvan Attal's segment starring Ethan Hawke and Maggie Q, Brett Ratner's "prom story" starring Olivia Thirlby, and also Joshua Marston's "old couple" segment starring Eli Wallach and Cloris Leachman. The first one caught my attention because of the dialogue; the second one's twist was good enough because it made me google what method acting really is; and lastly, old couple story just makes up pretty nicely for the "slice-of-life" kind of short. I wasn't really a fan of the videographer who was supposed to meld all the sequences together. It just pushed the contrived factor too much.
I would be interested to see a Tokyo, Rome (any Italian city actually), Shanghai, Moscow I Love You (or I Hate You) series next!