i haven't read that much since i left college. i guess one of the things that i'm embarrassed to admit is that i have a habit of buying books, which end up not being read. it's like food not being eaten. they kind of feel like neglected, and i feel like a total poser. i used to read like nobody's business. used to. however, college was an intoxication. i was forced to read stuff i don't really care about that much (I was forced to care about those books). that was just sad and painful. lately, when i started working, i got into the habit of buying books again. this time they're usually coffee table books. lovely images, snippets of texts, and very light reading which don't require that much brain work. it doesn't sound that intelligent, huh? hahaha. i know i should get on with really good fiction but not for now. here are some of the books/coffee table and not so coffee table material that i hoarded for the past two months. i haven't finished all of them thoroughly, but i'm working on it.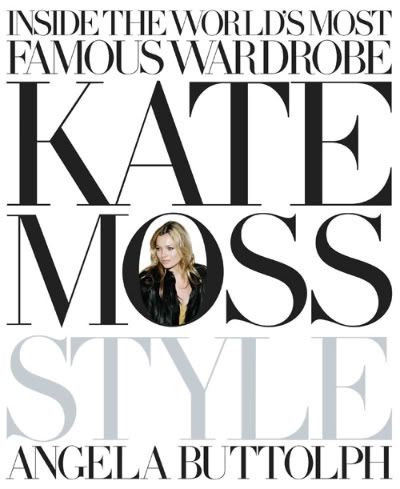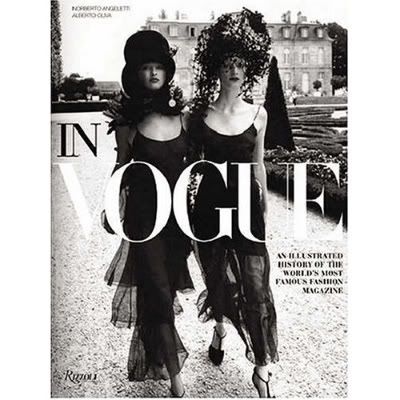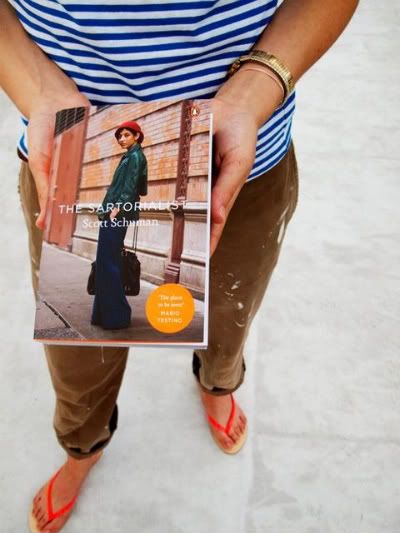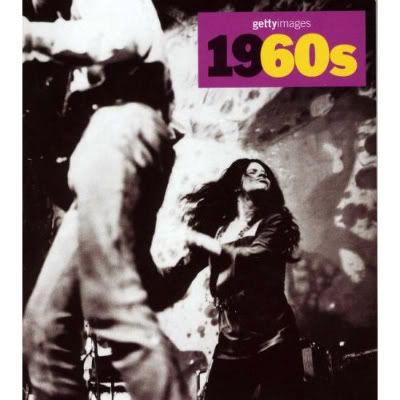 1.
kate moss style
- yeah i know kate moss is overrated, but i'm still fascinated by her: her style, her aura, her and depp (very much fascinated than i would hate to admit), her persona. i got what i wanted out of this book plus images dated way, way back during the time when the only thing i listened to was michael learns to rock on the radio.
2.
a year in high heels
- this is what you call uber light reading. it's like a magazine read full of bullet suggestions, little bits of information about style, pop culture, history, ideas for things to do, women icons etc... though it's not like the most enlightening read (obviously), it works for me.
3.
in vogue
- this was a birthday gift from prince. sooooo happy to have this book. it features incredible images of vogue and its history: earliest covers, most iconic covers, editorials (lots of it), editors-in-chief, and easy to read text supplements that trace vogue's colorful history. i especially love the old, illustrated covers of vogue. there was something sooo fairytale like about beautiful illustrations, which i only get to see on garance's illustrations on a daily basis, that were representative of an atmosphere rather than just a drawing. lurv.
4.
the sartorialist
- i just have to have this. talk about scourging national bookstore. when i finally got a copy, i admit i was a bit disappointed because i was hoping to see more new images from scott schuman. i've seen most of them from the blog. it was more of a collection of his favorites. i like the fact that he emphasized the importance of looking at "details" when putting together or looking for an outfit. it's always more than just the clothes. it may be beautiful to me but not to you, but little elements of a whole look, whether it be the color, texture, volume, or the vibe, does bring inspiration to "visually-greedy" (in Scott's words) individuals like myself.
5.
1960s
- love at first sight. if there's one decade i would love to know more about it's the sixties. (but actually i also the love the seventies, eighties, and the nineties) therefore, i need to get all the books in this series. hahaha. it's literally a walk down memory lane. but the poser thing is i'm not a part of that memory. it's more like looking through the lens of time and seeing how chaotic, distinct, and intense history has always been through the captured photographs. for sure, i won't necessarily familiarize myself with the details of the vietnam war but it's the images i'm after and the informative feel they give me.